Clear thinking helps provide a better service experience.
Jersey Elevator, Inc. : Website Redesign and Content Marketing
Jersey Elevator is a very succesful company that has been in business since 1974 with thousands of happy customers throughout New Jersey and Eastern Pennsylvania.  Their website was in need of a complete redesign because it was not built to work on mobile devices, was rarely updated, had stale content and was challenging to find information about the company, their services and how to contact them.  More urgently, it generated few visits and no lead opportunities for client/prospect conversion.  During the discovery process, we found additional opportunities that alleviated problems in their sales programs and allow for greater efficiencies by helping their sales force close more deals and generate more relationships and revenue.
Project Goals
Build on their name recognition by designing a brand identity that visually anchors their business.
Optimize site to work on mobile, tablets and desktop equally well.
Increase brand engagement with exisiting clients and prospects.
Create ongoing qualified leads program suing ongoing content and brand marketing through social media and email marketing.
Present Jersey Elevator as professional, reliable and service-oriented.
Direct Results
More than 150 qualified leads generated through various channels.
Created a fully responsive site that delights visitors on all device types.
Thousands of visits and content impressions since launching website and content marketing program have converted to multiple conversions and contacts to company.
Useful Experiences on Desktop and Mobile
Business Process Innovation for Pre-Qualified Leads
Up to this point, their sales and service departments had been operating in a traditional and limiting fashion. Seeing an opportunity, we built functionality into the website that allowed potential and existing customers to schedule service and maintenance at their convenience. It has also enabled the sales force to become more efficient at responding more quickly to client needs.
Value Proposition and Services Clearly Explained
Jersey Elevator generates revenue through existing clients and maintenance relationships.  Content was written and design created to make the most valuable services most prominent and contacting the company very easy.  The site was given a modern and clean look and feel that works beautifully on all devices.  Clients can now 'tap' their phone when viewing on mobile to reach someone!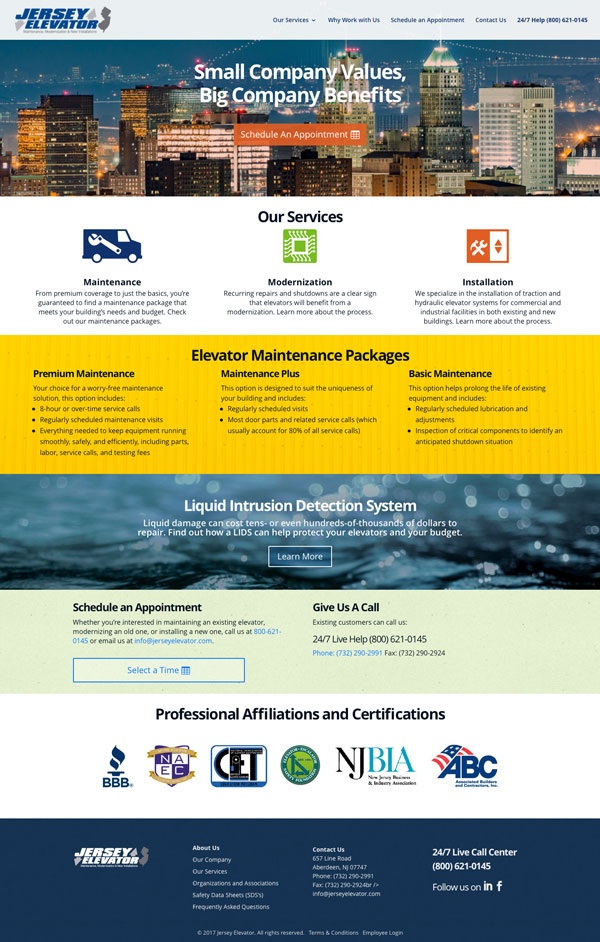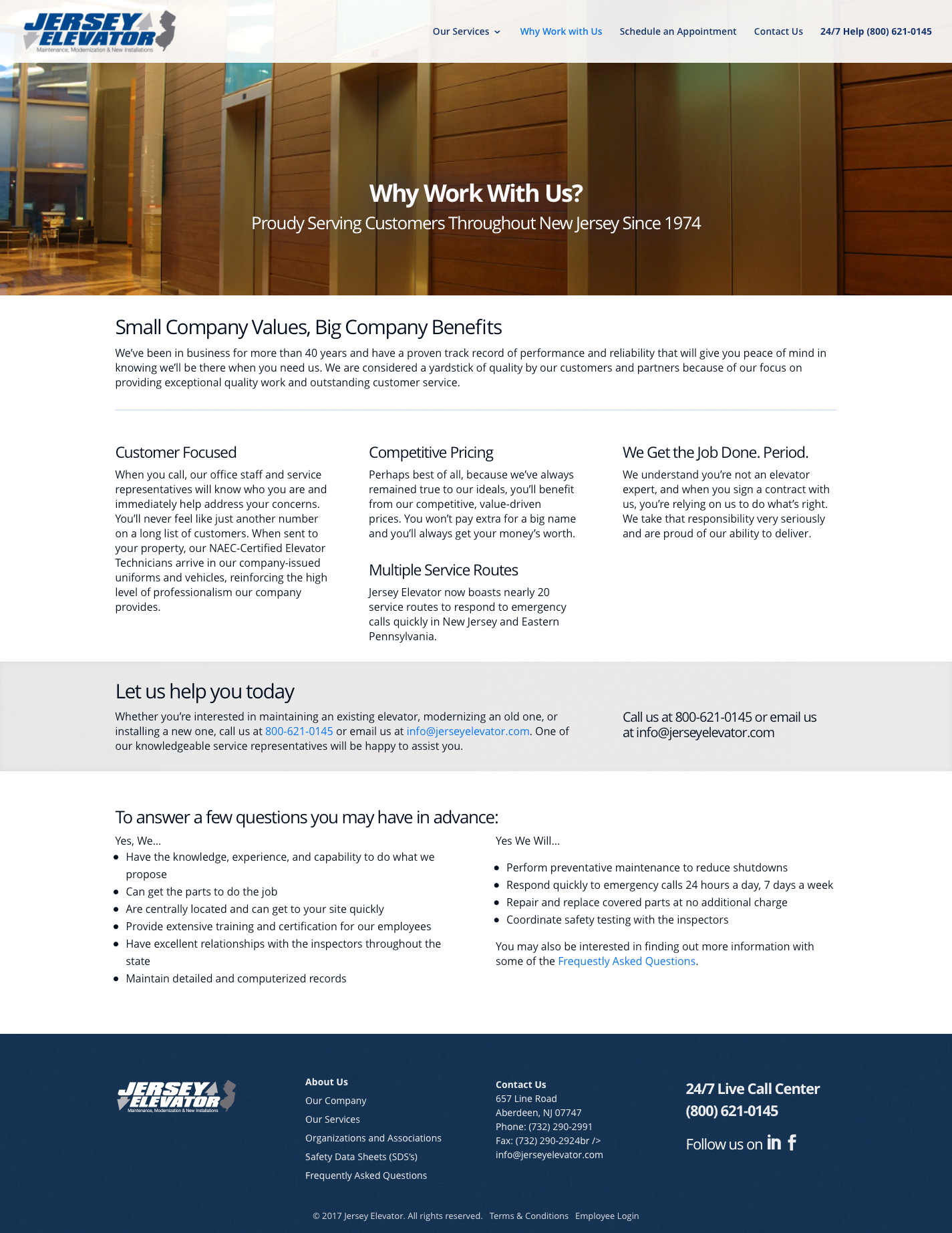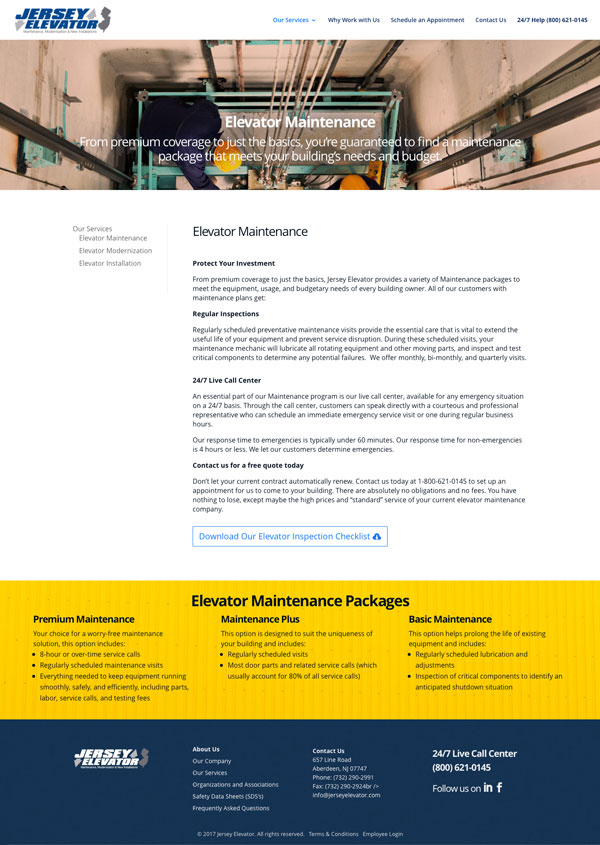 Explore other Case Studies
Now… Let's talk about your project.